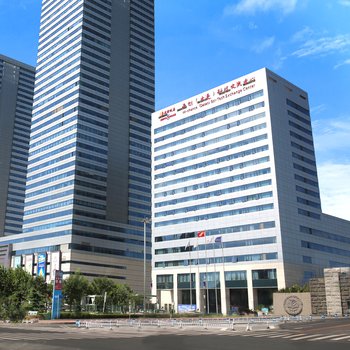 Opened in 2017, the Hi Chance (Dalian) Science & Technology Center is a great accommodation choice in Dalian.
From the hotel, Zhoushuizi International Airport is just 14km away. Being just minutes away from Dalian Maritime University Metro Station allows guests to explore the city with ease. This hotel is located near many of Dalian's attractions including Dalian Black Rock Reef, Dalian Nature Museum and Xinghai Park.
This hotel makes a great place to kick back and relax after a long day of sightseeing. For those driving themselves, parking is provided on site.
Germaphobes can rest easy - the level of cleanliness is highly rated at this hotel. This hotel is particularly popular with those traveling on business.